2017 Founders Day Program
12/03/17 –  Rho Zeta Lambda Brothers participated in the 111th Founders Day Celebration on December 3, 2017.  The event, hosted by the Brothers of Theta Mu Lambda, was held at the Hilton Oak Lawn and marks the 25th Annual Celebration that was presented under the leadership of the Chicagoland Association of College and Alumi Chapters (C.A.C.A.C).
Rho Zeta Lambda will be the host Chapter for the 112th Founders Day Celebration that will occur on Sunday December 2, 2018.  Stay tuned for further details.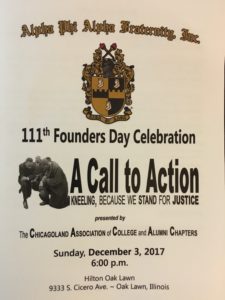 Founders Day Program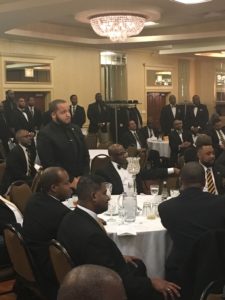 Neophyte Brother Bobbie Bowman being welcomed to his 1st Founders Day